Yin is amazing! She did the trial for my wedding and hair and makeup for me, bridal party, flower girl and MOG for the wedding. All I have to say is wow- my sister (maid of honor) and I have never looked better! Two friends used Yin for their weddings, and I couldn't be happier with my choice to work with her for my wedding. She is an expert hair and makeup artist, sweet and professional. I highly recommend Yin!
We just had our wedding last week and I cannot thank Yin enough for the amazing looks she created for me, my moms and the bridal party! Starting from the beginning during my bridal style trial, Yin was very attentive and fun to work with. She gave good advice when we are deciding on my wedding day look and hair style. I am not the kind of girl that put on a lot of make up daily and she helps to make me feel comfortable in a more natural wedding look. Yin also responds to my emails quickly when I have questions or concerns and she is very accommodating on our schedule. The last thing a bride needs is to track a vendor down for answers! On the wedding day, I decided to go with a different hairstyle from the one we decided on during the trial. Yin was very accommodating without any complaints and created the exact looks from the pictures I gave her. She also did a great job on all my bridesmaids' makeups and everyone are happy with their looks. She also makes sure we are on schedule and keep track on time so we would not be late for our own wedding. If you are looking for a talented, attentive and fun makeup artist and hair stylist for your wedding, I highly recommend Yin! - Sharon
Yin Tom recently provided make up services for my daughter's wedding, bridal party, MOB, MOG, and grandmother. Everyone loved her. She was professional, organized, calm, and so caring with each individual. We all loved our make up and it stayed put for well over 12 hours! Yin Tom took care to take into account our individual preferences and requests. She was organized, finished on time without rushing, and had time to touch up everyone's lipstick at the end. I highly recommend Yin Tom!
I LOVE Yin Tom. I got married on 9/22/18 and she did hair and makeup for myself and three other ladies. We had a blast. Yin is really an artist, and works very quickly. She is so friendly, had wonderfully helpful tips, and really listened to all of us. We could tell she just wanted to to have the best day possible. My hair and makeup were perfect, and stayed in place all night (same with the others). I also had done a trial run with Yin earlier, and had a blast figuring out what styles I liked. I highly recommend the amazing Yin Tom for anyone. -Sarah
I can't say enough about how much I love Yin Tom and her work! I found Yin very late in the wedding planning process due to an unpleasant experience I had with another makeup artist. Then I got Yin's name from a friend who worked with Yin at her recent wedding and that was exactly one month before my wedding date. At that point I was upset, worried, and doubtful that I will ever find someone I like and trust. But finding Yin changed everything! I absolutely agree with another post that Yin is the best! She not only knows her stuff, but she is such a pleasure to work with. She is warm, personable, and passionate about her work! Wedding planning is often very stressful, so it's even more important to find pros who can communicate and listen to your needs and be flexible (rather than imposing their own ideas or preference on you). Yin is exactly like that. She is the whole package! Not only she did a great job on my makeup and hair, my three bridesmaids' hair and makeup, she saved my then fiance's life (literally). It was a very windy day by the ocean, thanks to Yin and her skills, my now husband didn't have to worry about messy hair on our big day. But to me what's even more impressive, Yin is like a great conductor for a symphony. She is skilled, organized, on point, and had everything under control. She got to the site early, kept everyone in check throughout the day, pulled us aside to finish up makeup/hair when needed (we had to do rehearsal the day of and it took longer than expected). After the trial, I sent her a couple comments, she was able to adapt and made changes on the day of. Knowing there would be a change, she got there early and built in extra time than originally planned. Without her, we wouldn't be ready in time for the wedding. The best compliments I received on our big day were: wow, you look beautiful and you look like you! That speaks to Yin's ability to work and accentuate your natural beauty like another comment put it! You really can't go wrong with Yin -Jessie
I like to consider myself a pragmatic, relatively frugal person, and was looking around for cheap options for hair and makeup a month before my actual wedding. I scheduled a couple trial runs at a few different places, and on a whim, scheduled a trial run with Yin to get a feel for what a pricier hair and makeup run would be like. Let me say this very clearly. For hair and makeup, you ABSOLUTELY get what you pay for. Every other trial run was a complete disaster. After a trial run at a relatively well known salon, my mom said I looked like a peasant lady. The tone all changed when I did my trial run at Yin Tom Studios. Everything was PERFECT. I have a lot of hair, and it's extremely thick. Most salons throw up their hands, and just try to pin it all in a blob. Yin was an expert, and made my hair look like an ethereal globe. Yin is also special with the fact that she uses airbrush makeup, which sprays like a dream and makes you look completely natural and angelic. So obviously I hired her immediately to do my hair and makeup for my actual wedding. Even though Yin may be slightly pricier than most large-chain salons, there is definitely a reason why. She is really, truly, a pro. She has been in this business for years, went to school for hair and makeup, and really knows her stuff. I cannot recommend her enough. She is also super sweet and kind, which is just frosting on top of a already perfect cake. Schedule a trial run with her. You will definitely not regret it. -Emma
Excellent and very professional person. If you looking for make up artist- you found it - it is Yin. At my wedding Yin made me so beautiful, that everyone was impressed- I was indeed center of attention. She also helped my bridal party. I will always use her services for future occasions. My husband and I very lucky to use her services. -Kathryn
Yin was absolutely fantastic! I wanted a more natural look for wedding day, and she knew exactly what I meant. It's not easy to find someone who knows perfect makeup for Asian faces. I also love how easy it was to work with her in terms of communication. Payment is super easy and Venmo is an option. And we got so many compliments on hair/makeup of the entire wedding party. She's super organized and was able to squeeze in last minute requests as well. Also a huge blast to hang out with on wedding day and very calming with her presence. I can't say enough good things about her - I've been raving about her to all my friends. Several of them have already go their sights set on her for their own weddings. Thank you again Yin for being a highlight of our day! -Yun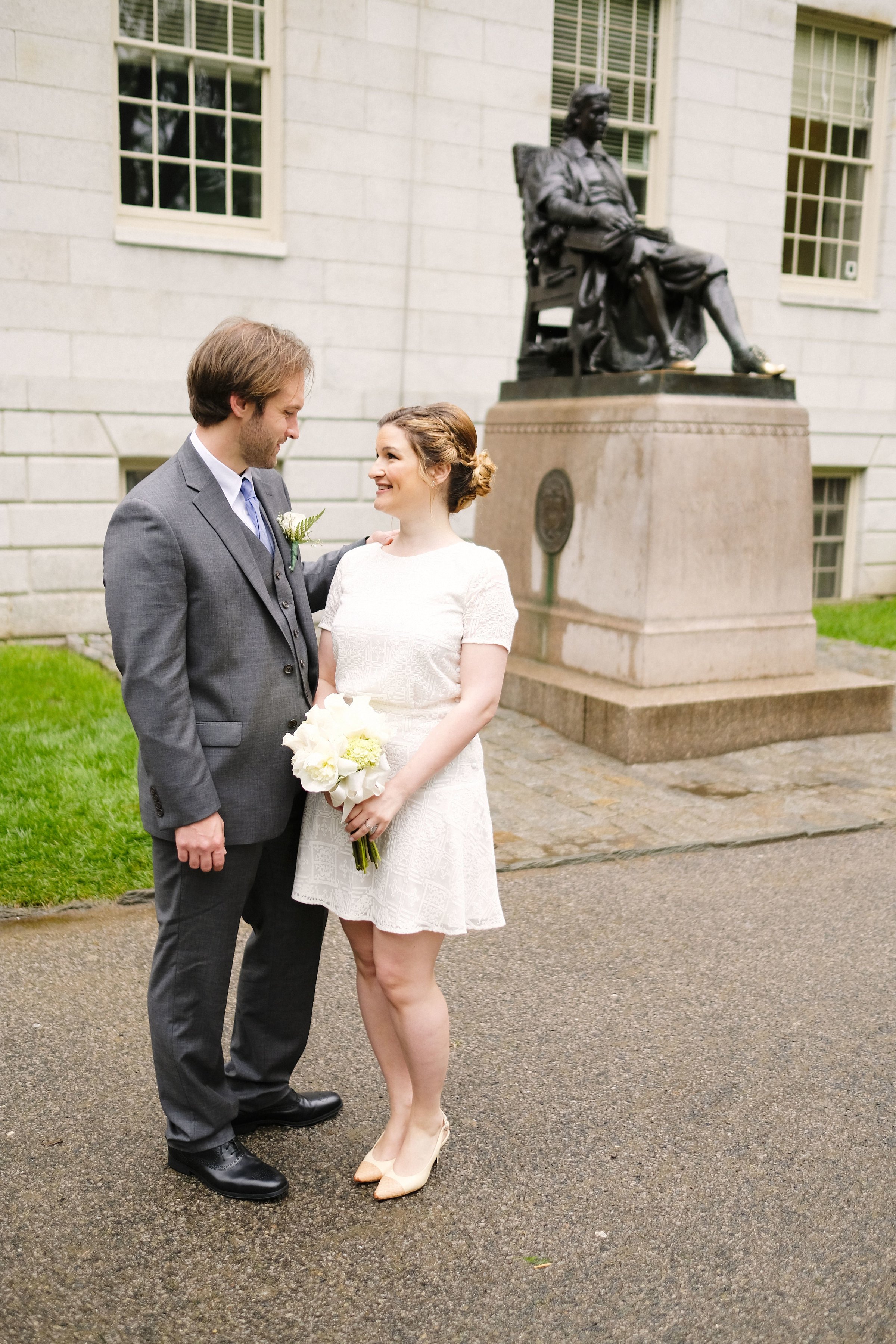 Yin is absolutely fantastic!!! She did my hair and hair for my wedding day and I was extremely happy with her work. She is a real pro. She accentuated my natural lines, skin color, and the make-up looked natural, and gorgeous. I have received so many compliments regarding my look on my wedding day, and my perfect look was due to Yin and her talent and work. She was very friendly and easy to talk to. She put my mind at ease just before the wedding and I felt like I was "in the right hands". She listened to all my suggestions and concerns and then gently proposed a style that she considered the best for me. It was a great success! Thanks Yin! You definitely know what you are doing! I will recommend you to all my friends and family who need their hair and make-up done by a pro! -Morena
Yin did my hair and makeup for my wedding in June and I could not have been any happier! She also did hair and makeup for some of my wedding party and I know they were extremely happy as well. Yin was the first hair and makeup trial I scheduled for my wedding and I knew I didn't need to search any further. She knew exactly what I was envisioning and made it come to life. She has so much energy, she is fun, caring, punctual and extremely detailed. She helped us put together a timeline for the morning, she never was frazzled, she took her time, and made sure everyone loved their look.Yin also was extremely helpful when it came to helping the photographer who was taking pictures of us getting ready. I felt extremely comfortable around Yin the moment that I met her, and I know my bridal party did as well. All of our hair and makeup lasted more than 12 hours and still looked flawless at the end of the night! I would highly recommend Yin to anyone who asked me, she was amazing!!!-Julia
Yin is the best! We hired her for multiple occasions and she did a fantastic job every time! She is patient, talented and knows what makes a bride beautiful and confident:) She always listens well and respect the clients' wishes. I will definitely hire her for more formal occasions in Boston. She is my go-to makeup artist now. Forgot to mention she is sooo great with hairstyle too:)
I recently used Yin Tom Studio for my wedding makeup in early May. I absolutely loved the work she did!! My makeup looked flawless and Yin really made me feel comfortable the whole time. During the trial, she helped me figure out exactly what makeup style I wanted for my big day. I was a little unsure exactly what I wanted going into the trial, and Yin tried a few different looks with me until we found exactly what I wanted and loved. She used a waterproof airbrush makeup that stayed all day and night. Yin is very professional, loves what she does and is so sweet. On my wedding day, she also did my 5 bridesmaids, MOH, MOB, MOG and grandmother. Everyone loved their makeup and loved Yin too. I highly recommend using Yin Tom Studios for your makeup needs.
I know Yin Tom studio from friends' referral. Yin is very professional, on time, work with full energy and very easy to communicate. My wedding was in July in Rhode Island. She made my makeup last all day. She did a quick and perfect job switching my makeup and hair style betwwen different wedding section. My mom and mother in law also loved their makeup and hair updo. Very grateful to have her and highly recommend her to other brides. -Azi
I am glad I had Yin did my hair and make up for my big day. I had a few trials to find my perfect look and she took some of my ideas to find the right style. She is very professional, patient, and very energetic. She also did the hair and makeup for both mothers, and three bridesmaids. Everyone looked beautiful! Yin used airbrush make up and it lasted all day! She also helped me how to put on the veil just before she left. I would highly recommend Yin to anyone who is looking for a makeup artist! She is very talented, easy to work with, and she will find the right style for you. - Marina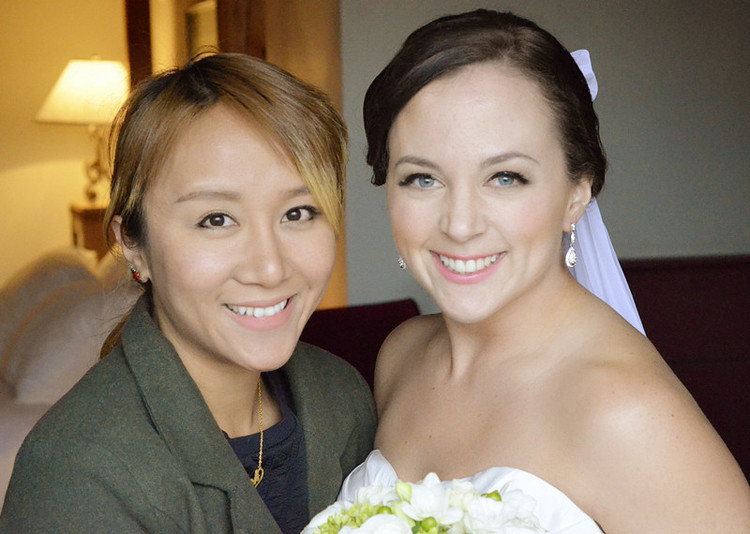 "Dearest Yin,
Thank you so much for making me and my family beautiful on my wedding day. You were so much fun to work with and we couldn't stop taking about how you were my personal cheerleader all afternoon. You saw my vision and went completely understanding and patient. Not to mention, you are incredible at want you do. I will certainly be recommending you in the future. All the best, Liz" (From Liz's post card)